Any recommendations?
I spun a bearing on I-83 coming home from Rausch in January. Finally got some time to tear it apart and found this shit: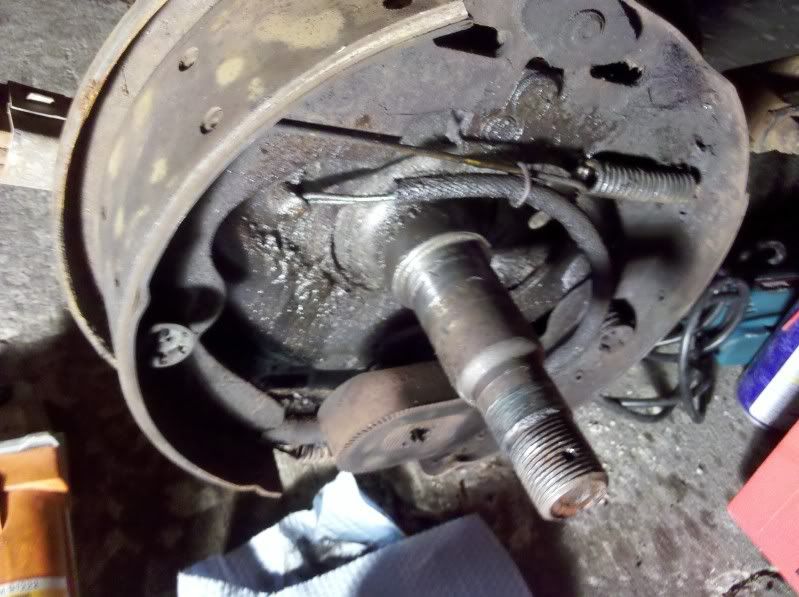 Had to drill through the castle nut and break it. Cut the outter bearing and grind/chisel the inner bearing.
My 100 year old caliper seems to indicate that I've lost 0.005" in the spun area on the outter. The wiring trailer brake magnet thingy got a little cooked too as there was some flammage at 80mph. I'm leaning towards a new axle, but am open to ideas. What says ye SC4WDA?
If I do need a new one I'm looking for (current axle specs):
WMS - 88.75" ish
Tube - 2.375"
Brakes - 10"
BP - 5 on 4.75" (is 4.75 normal?)