I have always liked the first generation Cummins trucks. So, in true fashion, I bought a clapped out one from our buddy, Gilby
I am not sure what I will be doing with this as of yet, but I am either going to put some work and money into it and sell it or keep it as a DD/future project. I like parts of the rat rod fad and this has the right patina going on, so I could see something not too gaudy along those lines.
How it looked when I first bought it:
I didn't like the chrome steps or visor, so off they came. $20 for them if anyone wants
Had Safelite come replace the broken windshield, took it to get inspected, it failed lol: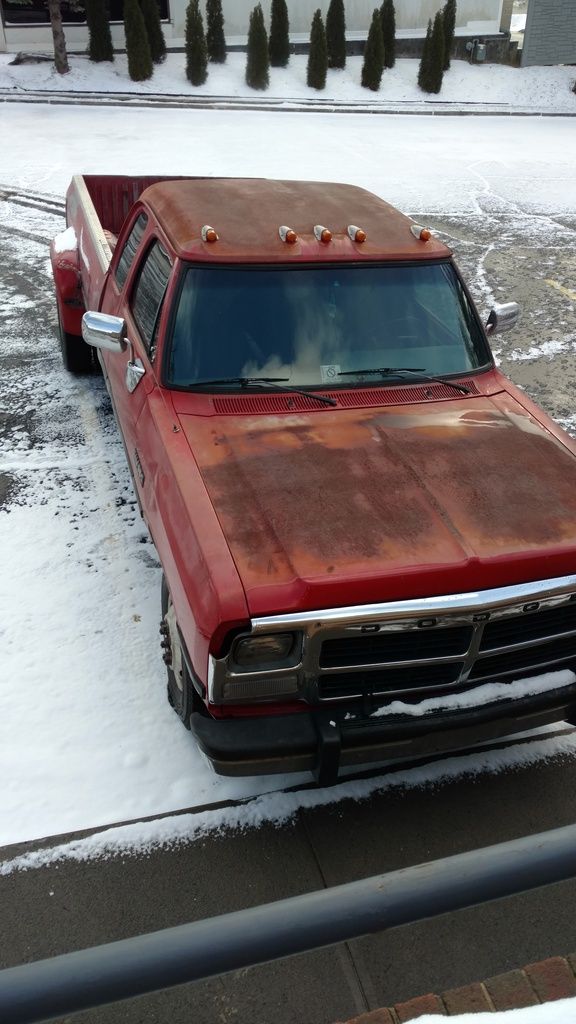 One of the things it failed for was 3 bald retread tires. I just bought six new ones because forget that mix matching crap. Really like the Falken AT3W's so far. My size (235/85/16E)was $125 a piece on Prime;
Had Firestone mount them after a bit of trouble convincing them to mount 235's on the rear that came with 215's;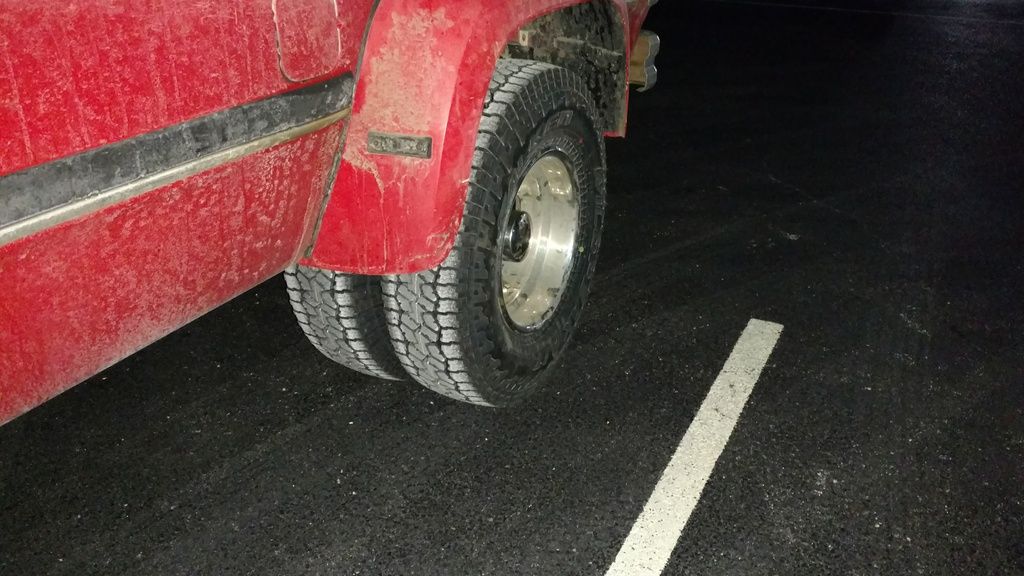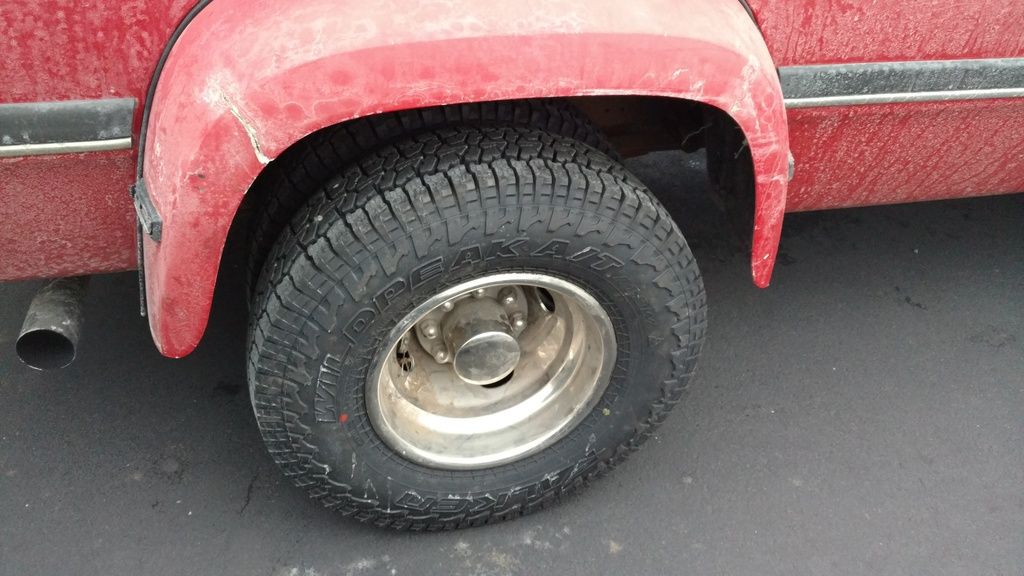 The steering is pretty sloppy. I have new tie rods and draglinks painted waiting for install.
Rear brake hardware is waiting for install too.
I'd like to do some power additives, but I am about at my budget right now with the tires and misc small purchases. We shall see about a fuel pin.
Changed the oil the other day, cleaned airfilter, cleaned interior, got 17.5 MPG on a trip to Richmond. Has only broke down once so far and it was a bad connection on the fuel shutoff solenoid which I was able to fix in 20 min on the side of the highway in Appomatox County.
Will post more pictures of interior, engine bay, and more as I work on it some more.