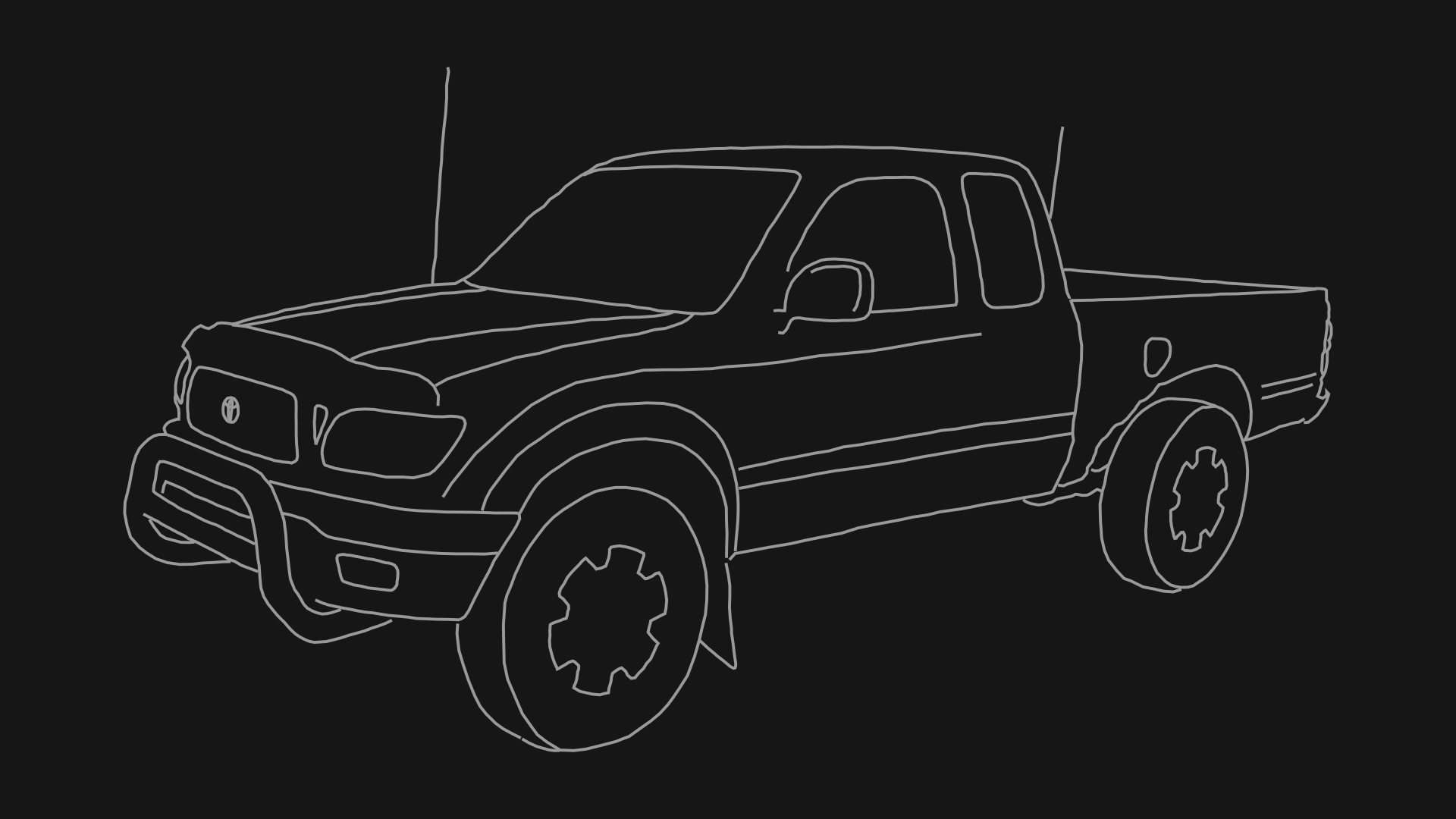 2001 Toyota Tacoma "June"
-----
2.7L - 4cyc
Manual
4WD
SR5
no locking diffs :(
-----
The beginning - Aug 2018
Got talked into trading my 2005 Jeep Grand Cherokee for my parent's 2001 Toyota Tacoma, although it didn't take me long to fall in love after.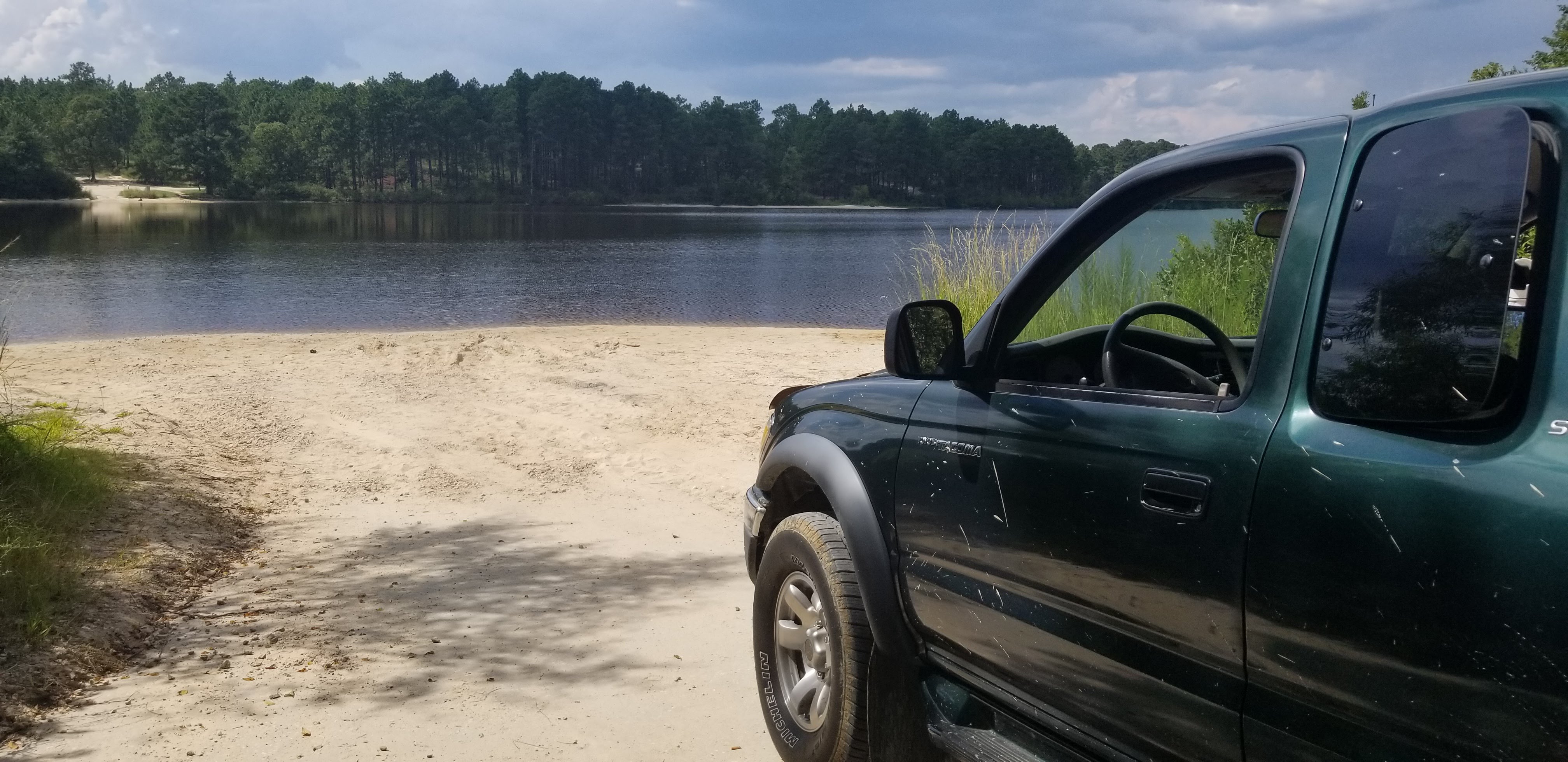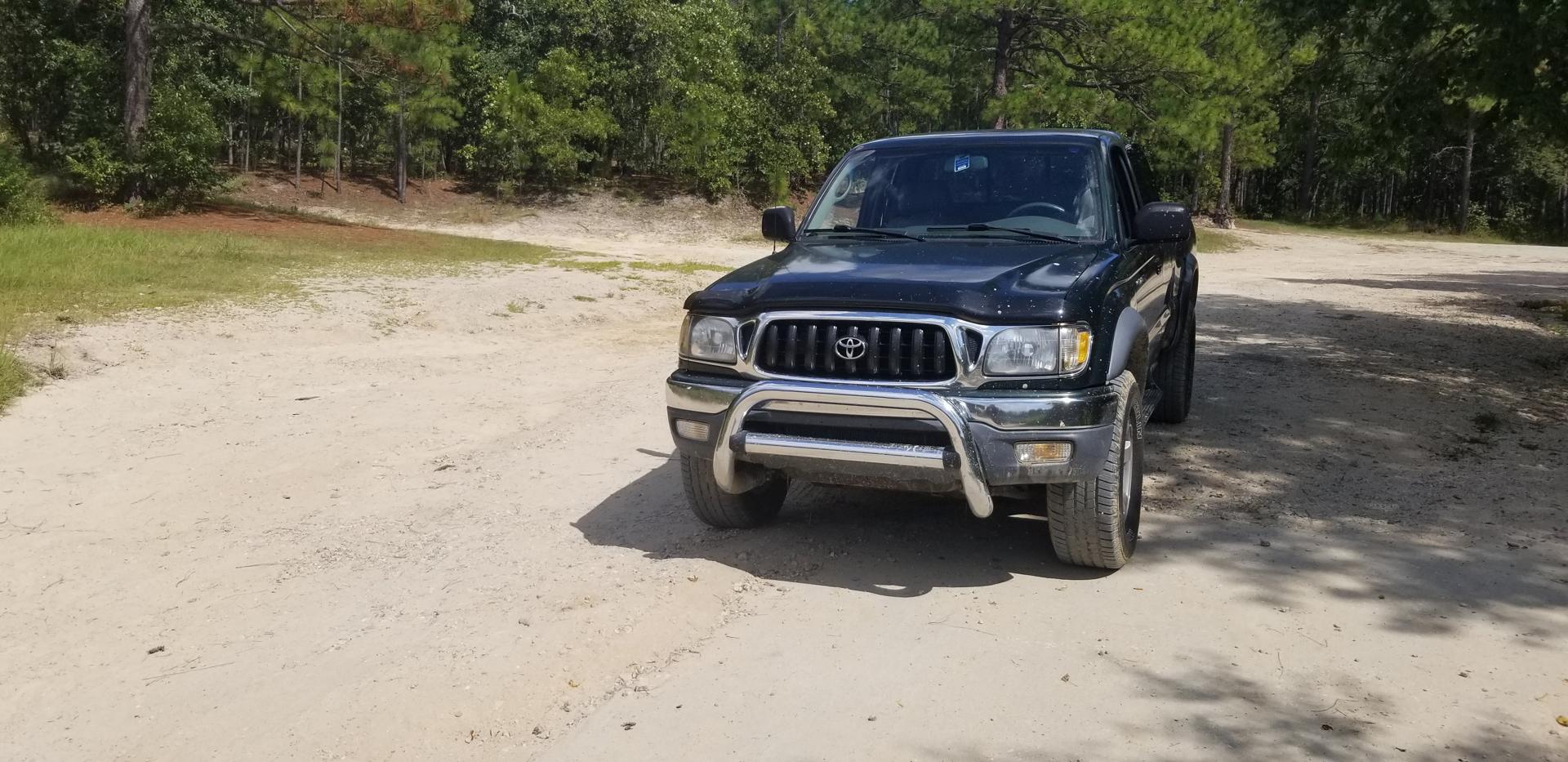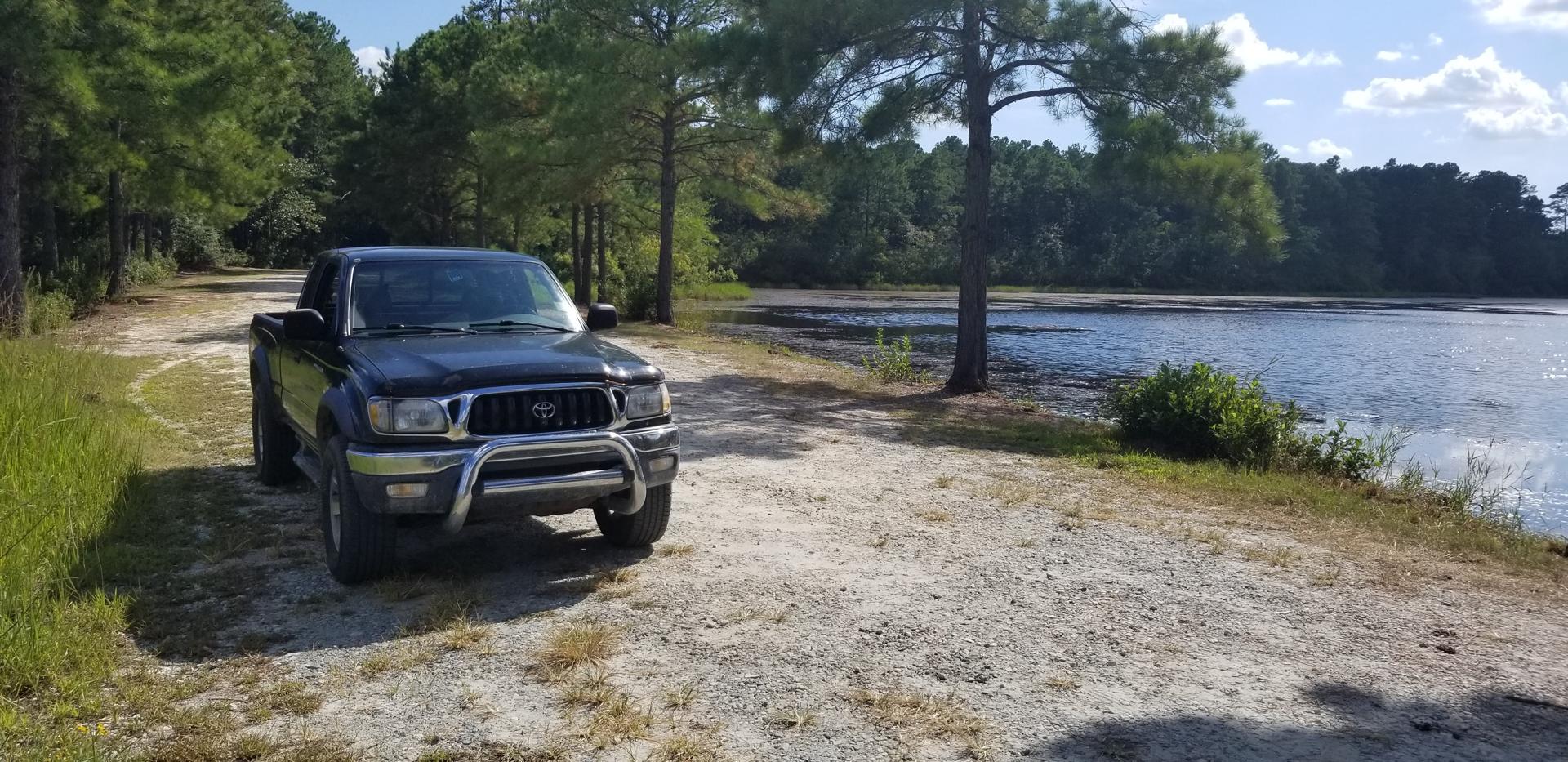 -----
First SC4WDA Trip - Aug 2019
Back from it's first SC4WDA trip. Put in a cb radio in the year leading up to this but you can't see it in this picture.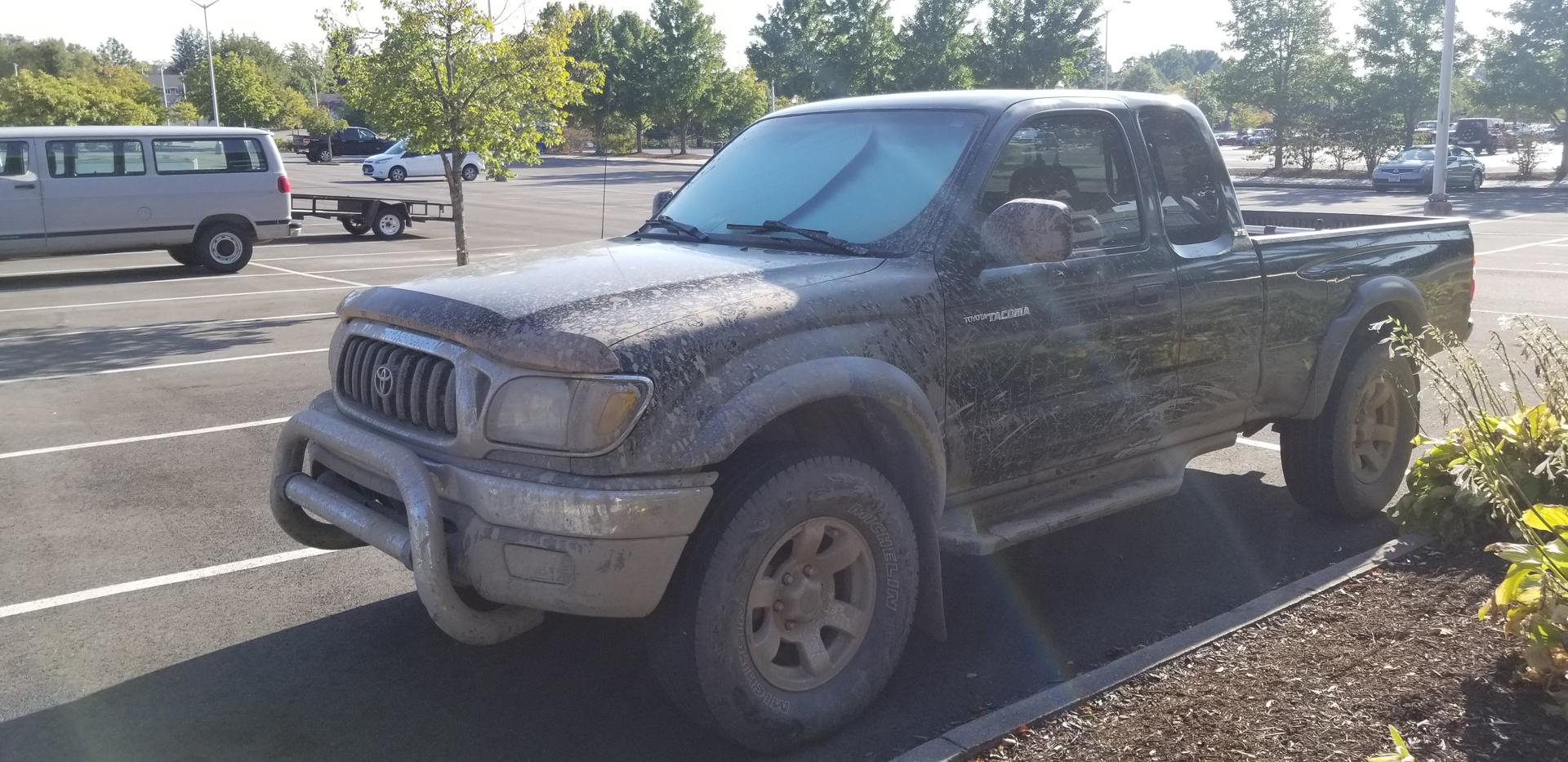 -----
Replacing suspension (yeah... its still stock spec) - Nov 2019
Started hearing a clunk from the drive train, thought it might be caused by axle wrap so I replaced the rear leaf springs and shocks. Shocks were so far gone that they would compress under their own weight. While I was at it I did the front coils and shocks as well.
Turns out that it wasn't axle wrap but a u-joint. The thing was so old the rubber seal had rotted off and dirt had gotten in it. Got to it too late and ended up replacing part of the driveshaft with it.
-----
New Rims - Jan 2020
Got some gen 3 rims and new tires. Painted the fenders with some Walmart spay paint, turned out pretty well.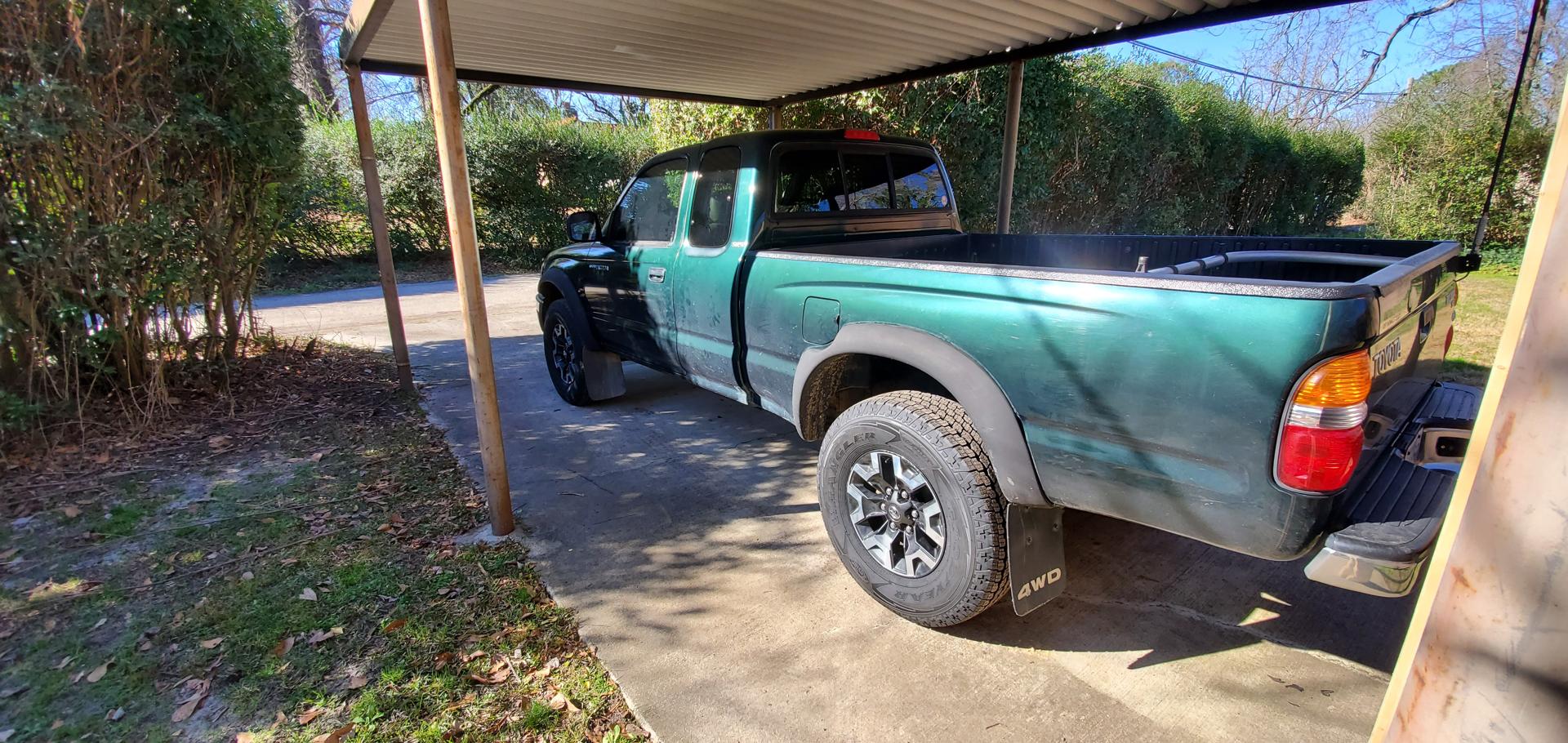 -----
Running Mountain Lake - Jan 2020
Testing out the new rims, got a 0.0001% grip increase over the old set. Painted fenders also improved gas mileage.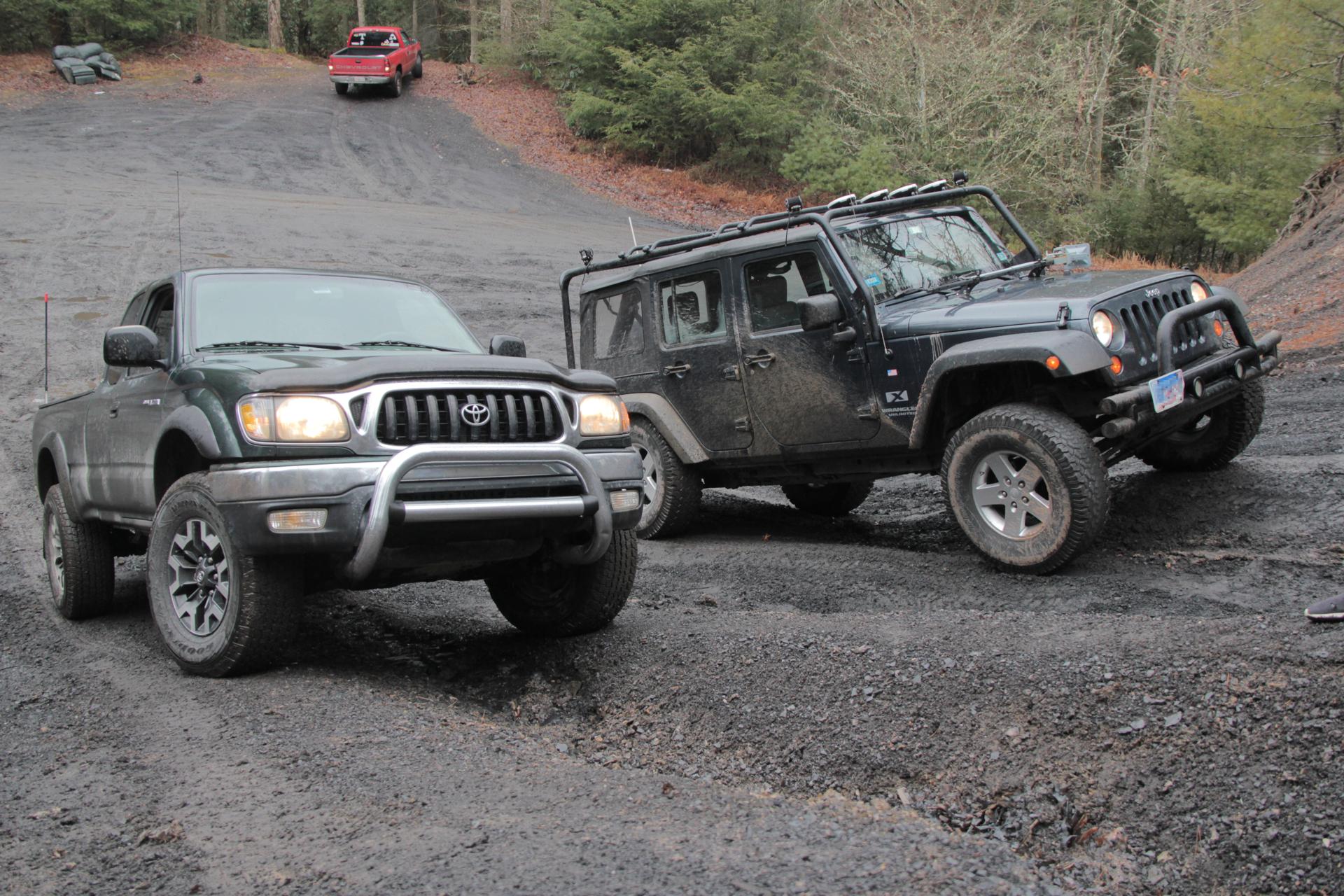 -----
Installing a trail bench - Mar 2020
Not above off-roading a foot path, just that this time I had a reason.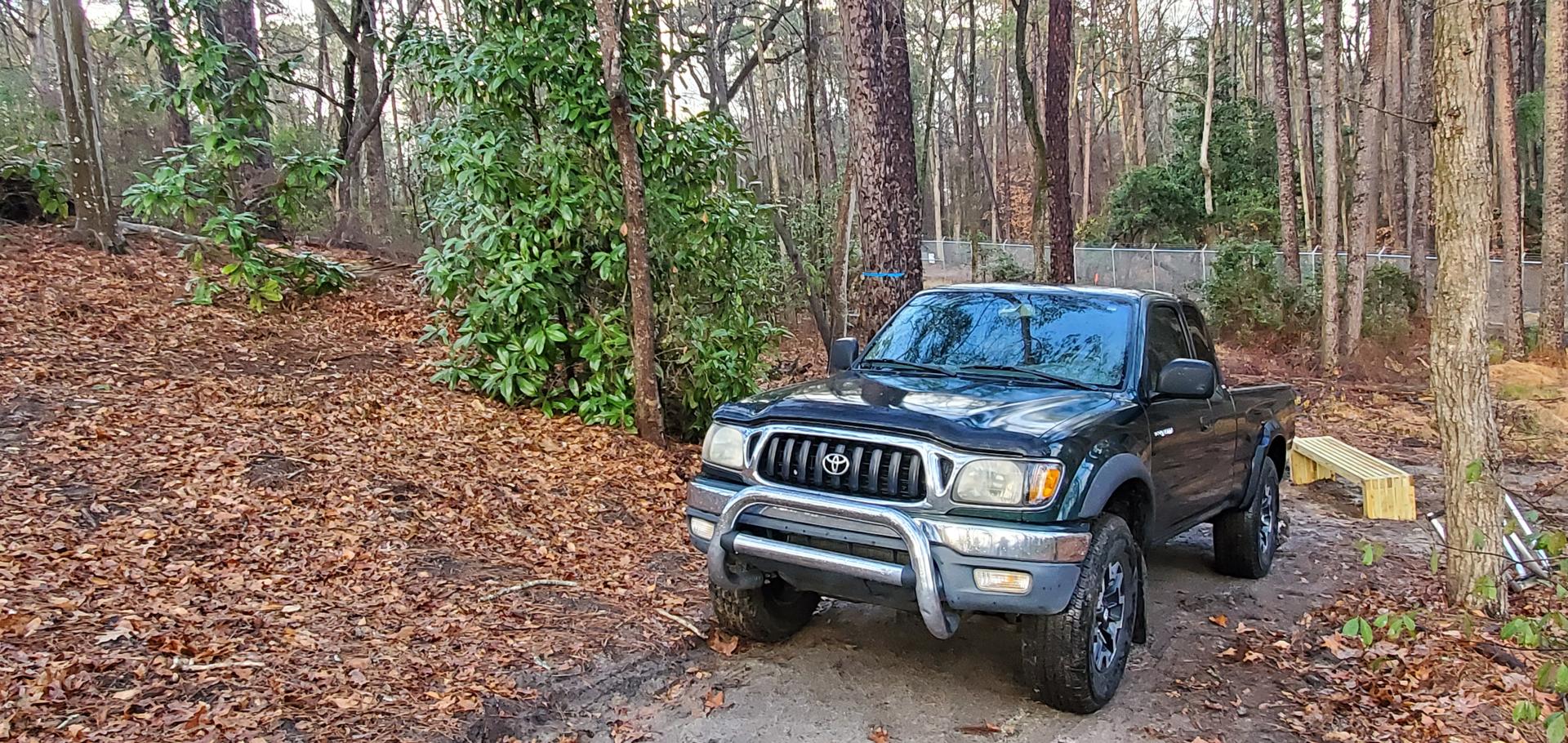 -----
New headlights - Aug 2020
With COVID-19 running rampant I had some time to catch up on maintenance. Headlights were a little dim so they were swapped out in addition to a new power steering pump.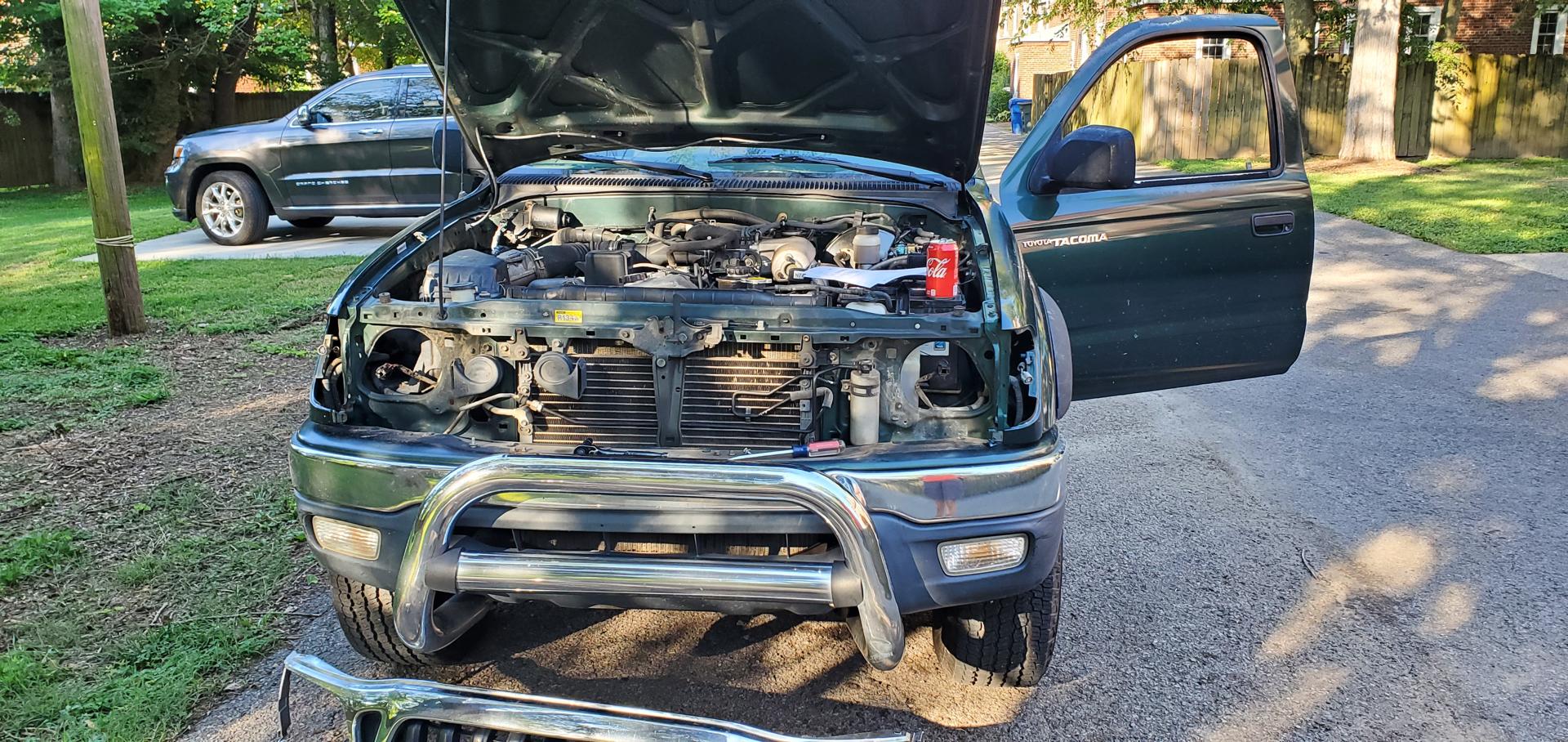 -----
Got some really quick detailing work done - Aug 2020
Merging car decided that one lane wasn't enough and came over two lanes without checking their blind spot. I tried to give them room so that I would have enough time to slow down and get behind them but I guess there wasn't much room to give. Ended up stopping a few feet from a light pole. Other car didn't even know it happened and kept driving, thankfully a witness sped up and got the license plate.
Police: "Think its drivable?"
Me:
Backing up onto the highway
Unfortunately it totaled the truck, decided to keep it anyway.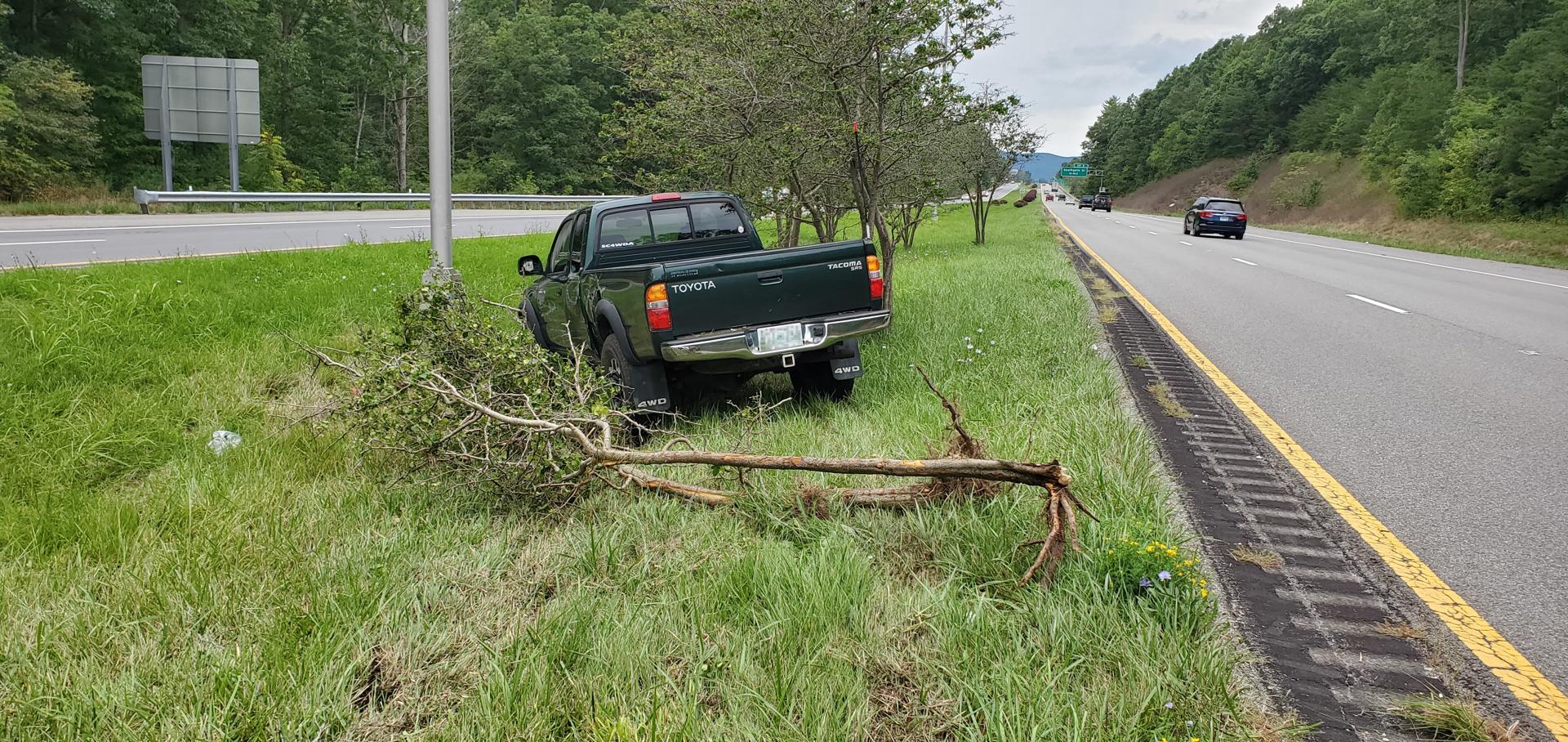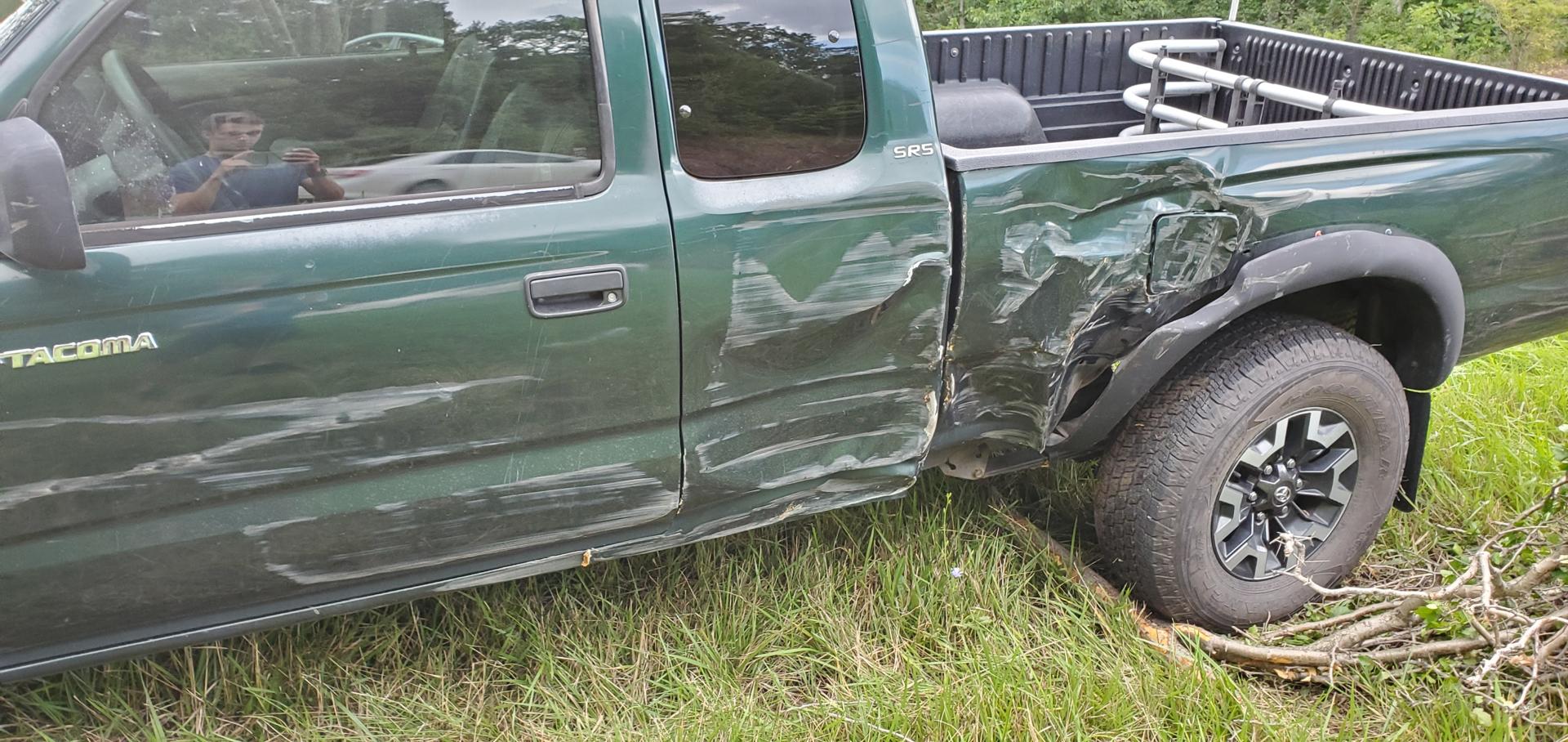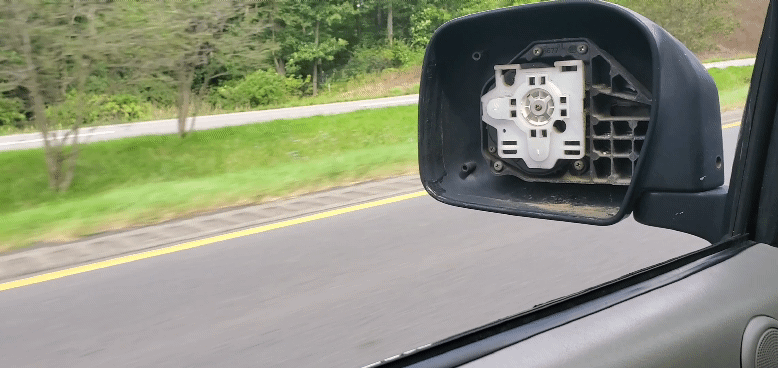 -----
Pulling her own weight - Sep 2020
Found a replacement bed down in Tennessee for a good price. Me and a buddy took a day off and drove down and picked it up. Got to witness some bobcat-carrying-a-truck-bed rock crawling while we were there.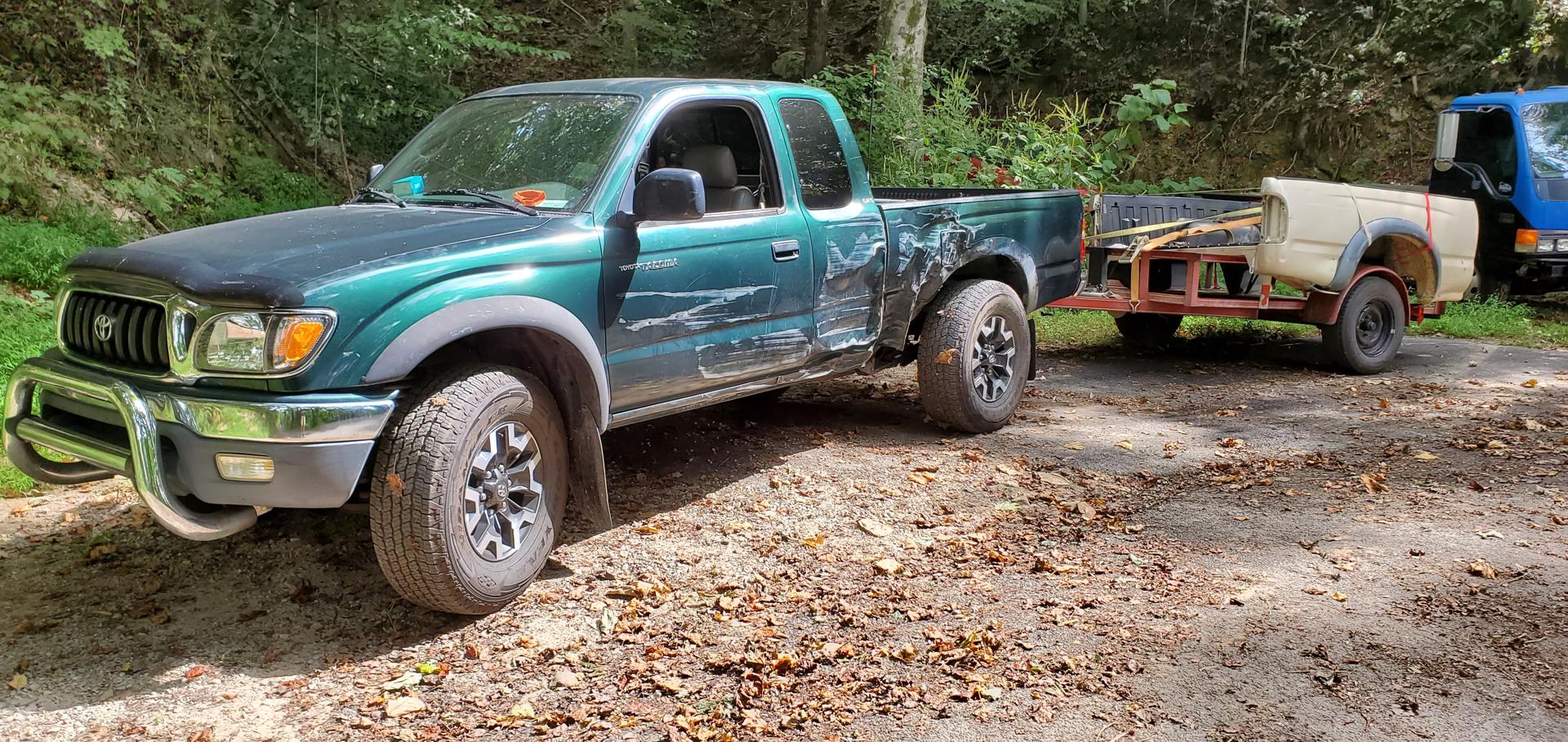 -----
Back from the shop - Oct 2020
Back from Moore's. They did some amazing work detailing the "detailing."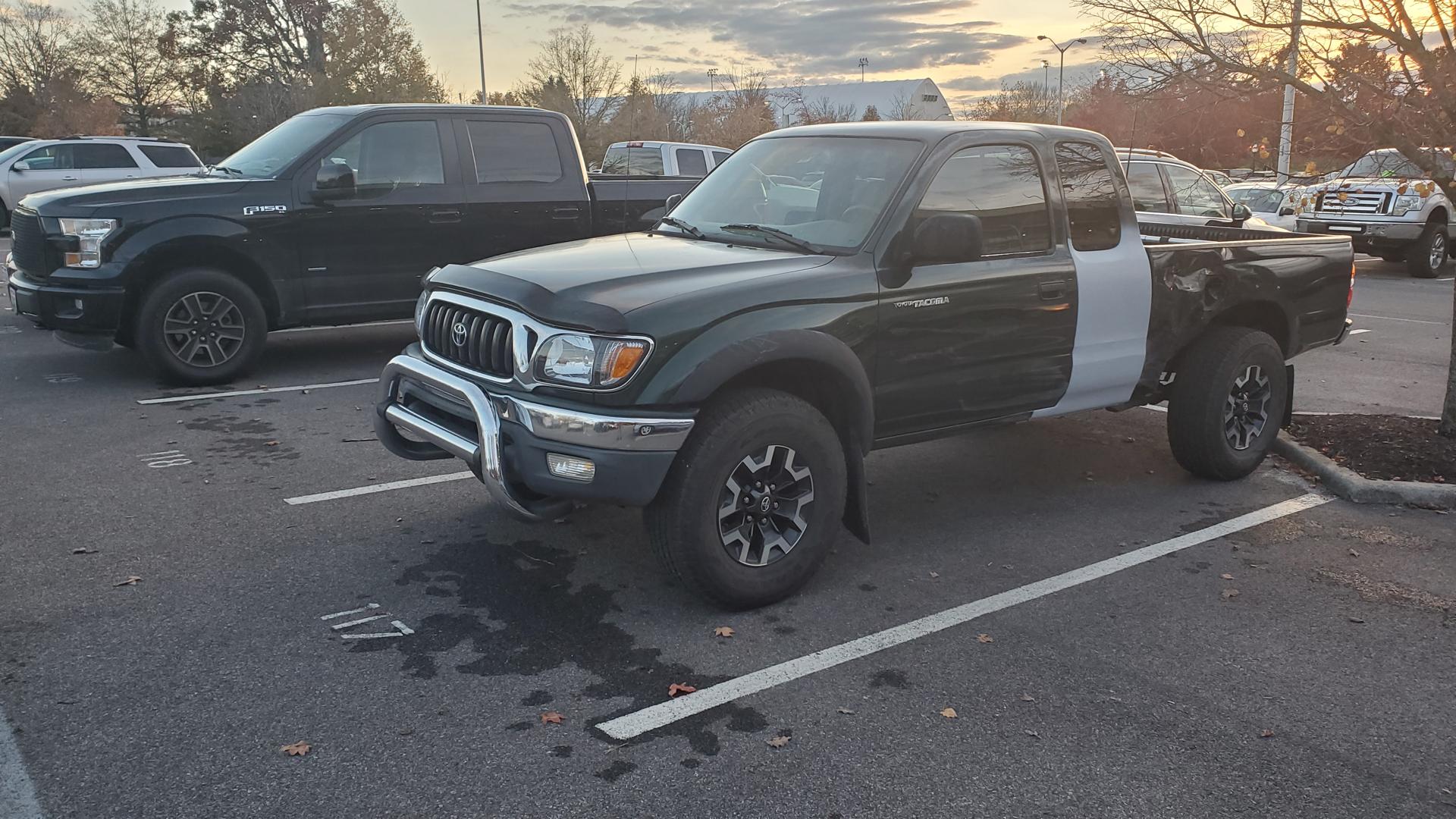 -----
Bed Swap - Nov 2020
Finally getting around to putting on the "new" bed. It doesn't look super ugly, might consider leaving it that color after getting rid of all the rust.